Need consultants for your teams or projects?
We represent high-quality accounting, finance, tax, audit, treasury and technology professionals who are ready to join your team or projects!
Thinking about switching jobs?
It doesn't matter if you're looking for a temporary role or a permanent position — we know the ropes.
If you're looking for top talent, we can help.
Complete options for companies in need of improving their operations and costs through a comprehensive, strategic approach.
Interim project resources in the areas of accounting, finance, tax, audit and financial systems.
Direct-hire placement of accounting, finance, tax and audit professionals through the use of retained and contingency searches.
Contract roles in the transactional accounting arena.
Brilliant Technology Solutions specializes in providing contract resources in various technology areas.
Markets Served
Brilliant provides direct-hire, contract, consulting and business solutions to businesses in the Midwest and Southeast regions of the United States.
Midwest
Greater Chicago
Milwaukee
NW Indiana
and more!
Southeast
Fort Lauderdale
Tampa
Miami
and more!
Approximately
80%
of our consultants are extremely satisfied with our services
Ranked in Top
2%
of U.S. recruiting firms by ClearlyRated
Nearly
100%
of internal team members are proud to work here!
Let us be your eyes and ears into the state of the U.S. labor market with our value-add resources.
Thousands of satisfied clients and candidates
Brilliant has been great to me so far. Started on a 3-month gig and it's 7 months and I am still here. Glad to be back outside working and motivating myself much more!
Bridgette on May 2, 2022
I had a great experience using Brilliant and with their help, I was able to land a great job that I love.
Gerardo on May 2, 2022
Scott, my recruiter, is the primary reason why I would recommend Brilliant. He has been super responsive, helpful, and overall, a great resource for me. He was very open and honest when discussing opportunities and my work history, which isn't always the case in my experience working with staffing agencies.
Theodore on May 2, 2022
ChicagoBBWin22
award-best-of-staffing-diamond-2022
award-best-of-staffing-client-2022
award-best-of-staffing-employee-2022
Forbes Executive 2021
awards-bb-2021
award-2019-crains-fast-50
award-sia-2018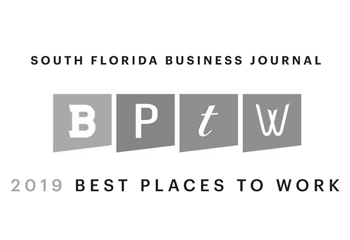 award-2019-sfbj-best-places-to-work